artbreak™ Celebrates Spring and the Prague Fringe Festival
Six Perfect Prague Days to Luxuriate in the Healing Magic of the Arts
OVERVIEW
After a long and gray central European winter Prague greets sunny springtime with an explosion of artistic events of all varieties. Join with us for a bloom of nature and creativity in (who can argue?) the world's most beautiful city. During your 6 days, you will feast on the offerings available in music, dance, and visual arts – while developing your own inner artist during our enjoyable and invigorating morning artists' workshops. Our week includes a generous sampling of the offerings of the Prague Fringe Festival – a bonanza for lovers of off-the-beaten-path theater and music.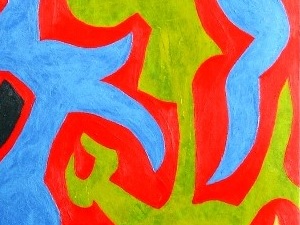 ART WORKSHOPS
Prepare to never be bored! Every one of this session's five morning workshops introduces a new medium, spanning from sculpting to water color to plein air painting in Letna Park (overlooking the magnificent Prague skyline). A morning at artbreak™ is not a "master class" for professional artists but a chance for ordinary people to relish the catharsis and fun of artistic expression, in the supportive company of gifted art teachers. All artbreak™ morning workshops are designed to accommodate beginners: No prior experience or even prior interest is required – just a willingness to explore something new for a few days. That said, if you do happen to be an accomplished artist, artbreak™ is a no-risk chance to try new media for expressing yourself, and for meeting artists in a different country.
Learn more at
Get a real taste
PRICE
Includes
---
.   6 nights accommodation at Art Hotel, an intimate 4-star hotel located in Prague's embassy district, with breakfast included.
.   Morning arts workshops (covers tuition and studio materials).


.   Admission to each evening's arts events (opera, symphony, ballet, etc.) 
.
.   Wine and cheese tasting celebration, plus aperitifs, wine, fruit juice, tea & coffee at an afternoon sherry hour.
.   Buffet dinner (Sunday) and farewell dinner (Friday).


.   Tours (includes guides and admissions fees) of Prague's historic downtown and one of Prague's major art galleries.


.  7-day Tram and Metro Pass valid throughout the Prague metropolitan area.
.   Pick up from Prague airport & train stations at prearranged times.
.   The artbreak price is "land only". There are no hidden extra charges. Please refer to FAQ for additional pricing information and event exclusions for non-participating guests.
PRICES IN EUR
2,240 EUR
single participant
3,650 EUR
participating couple
2,375 EUR
single participant & guest
CONDUCTORS
The artbreak™ arts instructors and guides have the experience, knowledge, intuition and passion for the arts it takes to make your vacation in Prague a perfect learning experience – and a lot of fun too.
Richard   artbreak Impressario
worked with several multinational corporations in a variety of managerial roles, before increasingly focussing his energies on organizational consulting and his executive coaching practice. A multi-talented athlete, art lover, pianist and devoted father of two, Mr. Furych is interested in personal effectiveness and life/work balance issues.
Katka   Guide
has been with us since artbreak beginning. Her lively and deeply informative commentaries lead you through the rich history of Prague and Czech culture. Katka is a lovely personality, finding her sweet spot in life.
Klara   Atelier Manager
was born in Prague in 1974. She studied Management of Fine Arts at Western Czech University in Pilsen (BA) and then went on to do an MA in Theory of Culture at Charles University in Prague. She has been doing ceramics for 15 years and art all her life.
Tatiana   Workshop Instructor
was born in 1956 in Omsk, in Siberian Russia. She studied at The Art College in Pensa from 1975-1980. She thereafter moved to Moscow to study stage design at The College of High Theatre. In 1984 she became a member of the Union of Artists of the USSR. Tatiana has produced original staging and designs for over 40 plays and ballets.
Conrad   Prague based Artist
born in Kenya, and is a graduate of the Rhode Island School of Design. He has made Prague his artistic home since 2004. Conrad has taught for artbreak™ since 2010.
USEFUL LINKS
Would you like to plan for your trip?