ABOUT PRAGUE
For over a thousand years Prague has been a major crossroads of civilization. It has served variously as the capital of the Holy Roman Empire, birthplace of the Reformation, incubator of Renaissance science, home for Mozart and other celebrated composers, and a haven for artists and intellectuals.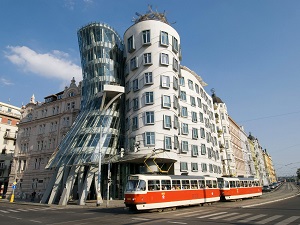 In the aftermath of Czechoslovakia's peaceful Velvet Revolution in 1989, Prague – quickly dubbed "The Paris of the '90s" – dusted off 41 years of Iron Curtain obscurity and reclaimed its venerable reputation as a cosmopolitan hub, rich in artistic achievement and intellectual originality. The city immediately became a magnet for thousands of artists, writers and entrepreneurs who flocked to the city from all corners of the earth, to be nourished by some of the world's most inspiring architecture, and the richness of a great central European culture. The arts – both classical and avante garde – are flourishing in the today's Prague, which boasts a year-round schedule of world-renowned festivals and exhibitions, plus a virtually endless selection of affordable theatrical events, museums, concerts, dance performances, poetry readings, and gallery openings. Prague boasts three famous opera houses, the acclaimed Czech Philharmonic Orchestra, numerous ballet and modern dance companies, and scores of rock, jazz, and dance clubs. Like Edinburgh, Prague also hosts an annual Fringe Festival which attracts an international theater audience.
Prague today is one of Europe's top tourist destinations, and – a far cry from the pre-Velvet Revolution days – boasts a highly developed infrastructure of hotels and restaurants, plus one of the best urban transport systems to be found anywhere, including a world-class international airport. It is also the temporary home to tens of thousands of university students from all corners of the world, attracted by its unique architectural heritage, intellectual and historical heritage, and central location within Europe.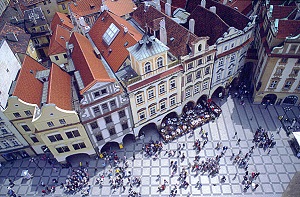 Would you like to know what´s up in Prague right now?
Look at