artbreak™ Showcases Florence in its Autumnal Majesty
Six Perfect Florence Days to Luxuriate in the Healing Magic of the Arts
OVERVIEW
After the heat of August has become a memory, Florence greets fall with an explosion of artistic events as colourful as the turning leaves. Join us for this pivotal season, in what is arguably the world's most artistic city. During your six days, you will feast on offerings in music, dance, and visual arts – while developing your own inner artist during our invigorating morning artist's workshops. Plus, our week includes a generous sampling of the city's renowned galleries and museums. Every one of this session's five morning workshops introduces a new medium, spanning from sculpting to water color to plein air painting.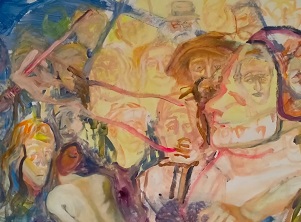 ART WORKSHOPS
A morning at artbreak™ is not a "master class" for professional artists but a chance for ordinary people to relish the catharsis and fun of artistic expression, in the supportive company of gifted art teachers. All artbreak™ morning workshops are designed to accommodate beginners: No prior experience or even prior interest is required – just a willingness to explore something new for a few days. That said, if you do happen to be an accomplished artist, artbreak™ is a no-risk chance to try new media for expressing yourself, and for meeting artists in a different country.
Learn more at
Get a real taste
PRICE
Includes
---
.   6 nights accommodation at B&B Dolce Luna, an intimate accommodation just 30 minutes walk from Ponte Vecchio in the historical centre of Florence, with breakfast included.
.   Morning arts workshops (covers tuition and studio materials).
.   Admission to each evening's arts events (opera, symphony, ballet, etc.) .
.   Wine and cheese tasting celebration, plus aperitifs, wine, fruit juice, tea & coffee at an afternoon sherry hour.
.   Buffet dinner (Sunday) and farewell dinner (Friday).
.   Tours (includes guides and admissions fees) of Florence's historic downtown and one of Florence's major art galleries.
.  Public transport tickets valid throughout the Florence metropolitan area.
.   The artbreak price is "land only". There are no hidden extra charges. Please refer to FAQ for additional pricing information and event exclusions for non-participating guests.
PRICES IN EUR
2,580 EUR
single participant
4,205 EUR
participating couple
2,735 EUR
single participant & guest
CONDUCTORS
The artbreak™ arts instructors and guides have the experience, knowledge, intuition and passion for the arts it takes to make your vacation in Florence a perfect learning experience – and a lot of fun too.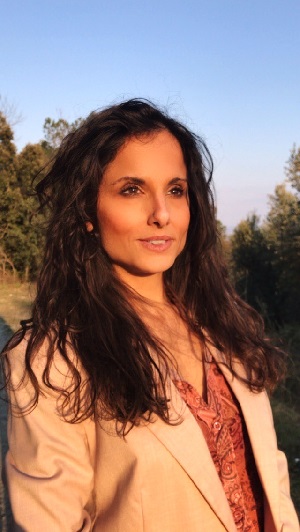 Costanza   artbreak Impressario

Her motto is 'Per aspera ad astra': to the stars despite hardships.
Costanza Bonamassa was born and raised in beautiful Florence, the mother city of the Italian language and cradle of Renaissance art. The illustrious history of the city has always influenced her life. She devoted many years to the study of  Italian literature and history of art, culminating in her obtaining a master´s degree in Art History at the University of Florence.
From the age of 18 she tutored high school students, teaching privately in fine arts subjects, along with Italian, Latin and history. From this experience there arose in Costanza a great passion for teaching, which she has continued both during short stays in London and more recently, in Prague, where she lived for four years while teaching Italian and art history to Czech students. 
Costanza considers Prague her second home. She knows it very well since in addition to her teaching she was a manager and guide for an agency organizing tours of the city for Italians. It was in Prague where she met Richard, who shared her loves of the Italian language and the arts, and who has long had a fascination with Florence, hoping one day to bring the artbreak™ model to that remarkable city. 
In 2021 Costanza returned to her Florence, mainly to be closer to her large family – she is the fourth of four children and aunt of two. She promptly obtained a Master's degree in art management. Her thesis project involved installing museum displays inside an ancient Florentine monastic complex.
Costanza now works in the art world of Florence full time. She is actively involved in promoting the artistic activities of Florentine institutions, plus she simultaneously curates exhibitions by contemporary artists.
Throughout her life she has always been a sportswoman practicing modern gymnastics, skating, swimming and football. These days she loves running and trekking. In fact she spends a week every summer in Trentino Alto Adige with her brother Filippo, discovering new alpine trails. (The more difficult they are, the more stimulating they are for her.)
Being a true Italian she adheres to the real switch-off of relaxation. A perfect day can include sunning by the sea, taking a long bath and savoring a nice Italian "aperitivo" while watching the sunset.
Costanza is particularly sunny character. Many people define her cheerfulness as 'contagious'. She loves traveling, learning about new places and cultures, and making new friends
For her, life cannot be full without music. Her dream is to return to playing clarinet, which she played for years but unfortunately abandoned due to lack of time. Given everything she would like to do, a day should have 48 hours!
WORKSHOPS ARTISTS
The artbreak™ arts instructors and guides have the experience, knowledge, intuition and passion for the arts it takes to make your vacation in Florence a perfect learning experience – and a lot of fun too.
Siriana   artbreak workshop Lead Artist

Siriana Lapietra is a Florentine visual artist. In her art work she investigates and explores multiple possibilities and states of being through the color signs, like a seismography. She exhibits in numerous group and solo exhibitions in Tuscany and the rest of Italy, her works are placed in permanent collections of Public Institutions and private collections and galleries.
In 2015 she founded First Gallery, Florence, since then she alternates her work as an artist painter and sculptor with curating contemporary art exhibitions , promoting artistic and cultural events and teaching art disciplines.
Siriana lives and works in Florence. Since 2017 she acts as an art director of Studio S.M.A.L. - art atelier and art exhibition space where she promotes cultural events as well as teach her workshops.
STUDIO
The artbreak™ arts instructors and guides have the experience, knowledge, intuition and passion for the arts it takes to make your vacation in Florence a perfect learning experience – and a lot of fun too.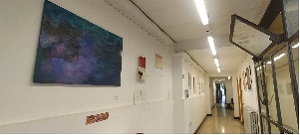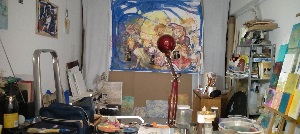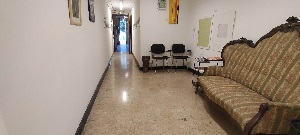 Studio SMAL   artbreak workshop Studio

The acronym already says it all "San Marco Arte Lapietra"
It is a Siriana Lapietra's painting studio and exhibition space for visual arts since 2017. It evolved over time and specializes in promoting, exhibiting and supporting contemporary art. Siriana as its Artistic Director created a multifaceted space for art events, music, theatre, performance, installation, meditation and everything related to creativity and creation itself.
The studio serves also as a venue for courses and workshops in various artistic techniques. It is home home to the cultural association Artisti Visivi Italiani, which promotes and supports contemporary arts research and production.

Siriana Lapietra site
USEFUL LINKS
Would you like to plan for your trip?